Amount
Ingredient
£ / day
Source
230
g
⭐️ 😇🍃🌱 ⛄️ | Olive oil [MUFAs]
£1.64
Tesco 🍃
230
g
🌟 😇🍃🌱 ⛄️ | Deodourised coconut oil
£1.33
Amazon (Biona) 🍃
260.36
g
⭐️ ☠🐐🍼 ⛄️ | Goat's butter (1.5g salt/100g) [saturates, MUFAs]
£1.98
Tesco (St Helen's Farm)
230
g
🍃🌱 ⛄️ | Coconut oil [saturates, MCTs, anti-viral]
£2.12
Amazon (Coconut Merchant) 🍃
230.457
g
😇🍃🌱 ⛄️ | Safflower oil [ω-6]
£1.43
Amazon (Clearspring)
247.31
ml
⭐️ 😇🍃🌱 ⛄️ | Flaxseed oil [ω-3]
£3.75
Amazon (Crudigno)
246.425
ml
⭐️ ⛄️ 🌱 | MCT Oil
£4.98
Amazon (Carino)
0
ml
⭐️ ⛄️ 🌱 | XCT Oil [MCTs]
£0.00
Amazon (Bulletproof)
0
g
🌱 ⛄️ ☠ | Pure Dairy Free Sunflower Spread
£0.00
Tesco (Pure)
0
g
MUFAs, ω-6 | Sesame oil
£0.00
Amazon (Emile Noel Organic)
250
ml
⭐️ 😇🍃🌱 ⛄️ | Rapeseed oil [MUFAs, ω-6] (ω-6 value estimated)
£1.49
Amazon (Clearspring) 🍃
1529
g
😇❄️☠🌱 ⛄️🐚 | Avocado [K] NF=15, NC=1.9
£9.17
Tesco ❄️
0
ml
MUFA, ω-3, ω-6, saturated, E | Rice bran oil
£0.00
Amazon (Dr Adorable)
0
g
ω-6, ω-3 | Hemp oil
£0.00
Tesco
230
g
🍃 ⛄️ω-6 | Sunflower oil (values aggregate estimates)
£1.26
Amazon (Suma) 🍃
0
ml
ω-6 | Soybean oil (dummy values for omega-6 & some others)
£0.00
Amazon
0
g
ω-3 | Chia oil
£0.00
Amazon (Nutrenergy)
0
ml
MUFAs | Avocado oil (Ω-values from dummy entry)
£0.00
Tesco
0
g
| Almond seed oil
£0.00
Amazon (Emile Noel Organic)
0
g
Oil, grapeseed {!! not cheapest source !!}
£0.00
Amazon (Meridian)
0
g
Wheatgerm oil {!! not cheapest source !!}
£0.00
Amazon (Naissance)
291.365
ml
🍳 ⛄️ 🍃 | Mayonnaise (maybe cheaper online somewhere)
£1.85
Tesco (organic)
4
pill
🐄 🐟 ⛄️ | Krill Oil 500mg [EPA=60mg, DHA=27.5mg, gelatin]
£0.49
Amazon (Purely Health Direct Ltd.)
0
g
🐮🍼🍃 ⛄️ | Butter
£0.00
Tesco 🍃
236.38
g
Ghee, hand-churned (sub-fat values from butter) [vit-A, omega-3, omega-9]
£7.06
Amazon (Fushi Wellbeing)
0
ml
☠ ⛄️🍋 | Macadamia oil
£0.00
Amazon (Mokhado)
287.5
g
☠ ⛄️| Kerrygold
£2.19
Tesco (Kerrygold)
0
g
MCT powder (7gMCT/10g, 70% caprylic, 30% capric)
£0.00
eBay (Protein Works)
0
ml
☠ | Coconut milk, canned
£0.00
Tesco (Pride) ☠
230.46
g
🔌⛄️ | C8 MCT oil
£8.75
Amazon (Ketosource)
395.9
g
🍃🌱 👅👆 | Coconut milk powder
£6.53
Amazon (the CoConut Company) 🍃
312.7
g
😇🍃🌱 ⛄️ | Creamed coconut [saturates, MCTs] NF=72.6 NC=7.4
£2.64
Amazon (Biona) 🍃
350.24
g
😇🍃🌱 👅👆⛄️ | Coconut chips, toasted [saturates] NF=65.1, NC=6.4
£3.48
Amazon (Buy Whole Foods Online)
386
g
😇🍃🌱 | Chocolate buttons, unsweetened [Mg, caffeine, theobromine] NF=55.2, NC=28
£4.91
PINK SUN 🍃
455
g
😇🍃🌱 🍖🐚🍋 | Chia seeds, whole [ω-3] NF=38.9, NC=3.8
£2.71
Amazon (Chia Direct) 🍃
442.3
g
😇🍃🌱 🐚 | Sunflower seeds [vit E, Cu, ω-6, B1, B6, Ph] NF=48.8
£1.95
Amazon (Suma) 🍃
333
g
😇🍃🌱 ⛄️ | Dessicated coconut [saturates, MCTs] F:P=11, F:C=10 👎🏼
£1.78
Amazon (Suma, Indonesia) 🍃
0
ml
🍳 ⛄️ 💸 ☠ | Mayonnaise
£0.00
Tesco
2555.5
g
🌟 🌱 🍞 🌾 🍠 💸 🍃 | ❌ Oats, rolled
£5.45
Tesco (organic) 🍃
0
g
ω-6 | Corn oil
£0.00
Amazon (Grapoila)
417.3
g
🍃🌱 🐚 | Sesame seed [omega-6, Zn, Ca, leucine] NF=52, NC=23.45
£2.90
eBay (Forest Wholefoods, India) 🍃
0
g
🍃🌱 🍖 | Pumpkin seeds
£0.00
Amazon (BuyWholeFoodsOnline) 🍃
201
g
🍃🌱 🍖 | Pumpkin seeds [] NF=47, NC=6???
£1.59
Amazon (BuyWholeFoodsOnline) 🍃

Amounts for:

Total Daily Cost:

£83.42
Add Ingredients
to Amazon Cart
---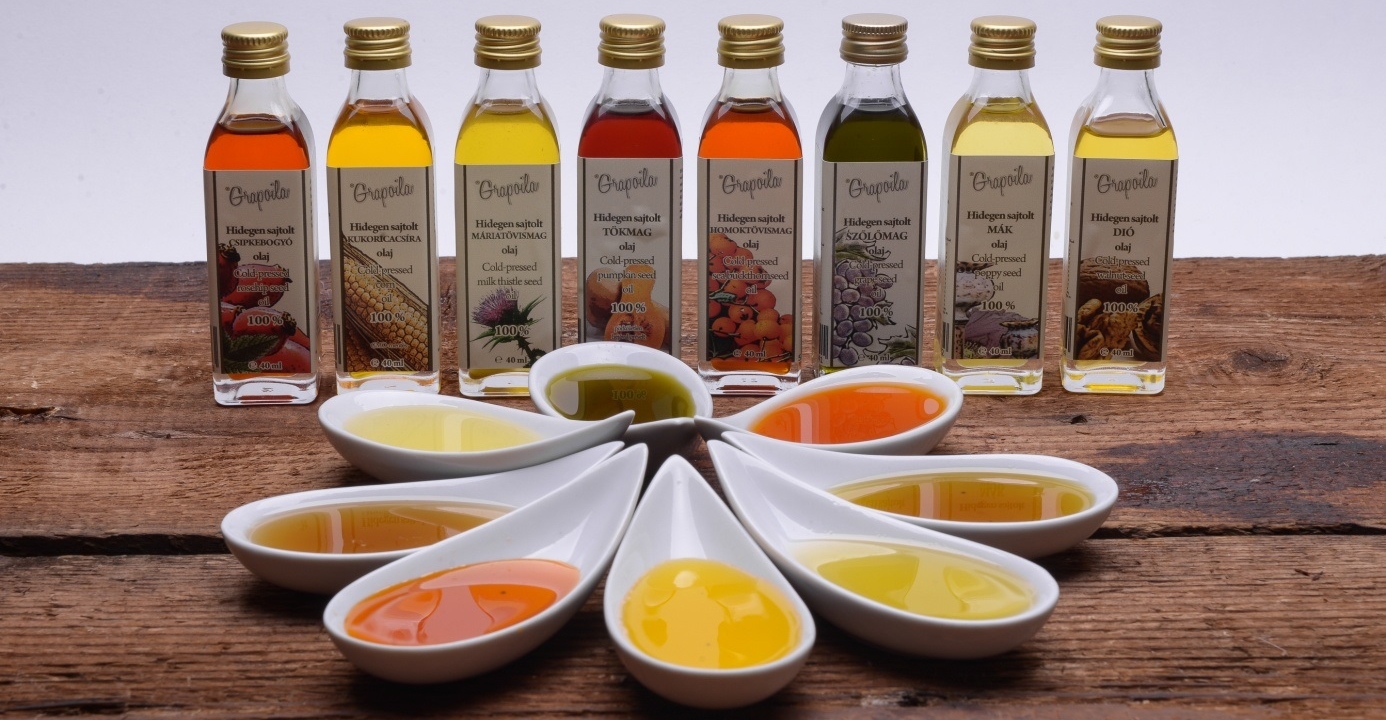 Guidelines & Parameters for Valuating Fats
⛄️fat: Custom complete fat blend (various sources) (£6.50/kg complete fat)
A balanced mix of oils features:
equal parts MUFA, PUFA, saturates
for 800kcal of oil, this means
37.4g from saturates
37.4g from MUFAs
26.7 from omega-6
10.7g from omega-3

of which 0.35g from DHA & EPA
Dave Asprey argues that:
Humans only need 350mg of DHA and EPA a day to have optimal brain function.
…and that…
If you can't find grass-fed meat or wild caught seafood, you should supplement with at least 1000mg of krill oil per day.
One blogger suggests that:
most of your fat intake should come from saturated and monounsaturated fats.
This gels well with the opinion of 1 YouTuber who argues that polyunsaturated fats limit testosterone when consumed in excess.
Ω-3 sources from Adrenal Fatigue book:
salmon
sardines
soybean oil *walnuts
flaxseed
Ω-6 sources Adrenal Fatigue book:
sesame
sunflower
safflower
corn
"Safflower oil is a concentrated source of omega-6 linoleic acid and provides no omega-3 polyunsaturated fats." (http://articles.mercola.com/herbal-oils/safflower-oil.aspx)
The World Health Organization and the American Heart Association have both stated that rice bran oil has the best possible composition of monounsaturated, polyunsaturated, and saturated fats compared to all other vegetable oils.
Rice bran oil fatty-acid profile:
saturated: 25%
Monounsaturated: 38%
Polyunsaturated: 37%
Omega-3 fatty acids: 2.2%
Omega-6 fatty acids: 34.4%
EMOTICON KEY
Recommendations (in dummy/calculator recipes)

🌟 = ingredient approved as the top choice for nutrition, value, convenience & taste
⭐️ = ingredient approved as good value & worthwhile
❌ = not recommended

Substitutions

⌥ = alternative ingredient (to ingredient above in list)
💎 = higher quality/cost option
💸 = lower quality/cost option
❄️ = frozen
小 = standard price
⼤ = bulk price
🀦 = spring seasonal option
🀧 = summer seasonal option
🀨 = autumn seasonal option
🀩 = winter seasonal option

Æsthetics

👅 = taste
👆 = texture
🌈 = colour

Nutrients

🍖 = primary protein-source
⛄️ = primary fat-source
🍠 = primary carb-source
🐚 = primary mineral-source
🍋 = primary vitamin-source

Dietary Requirements

🌱 = vegan
🍳 = vegetarian
🐟 = pescatarian
🐄 = not suitable for pescatarians
🍞 = contains gluten
🍼 = contains dairy
🌾 = contains grains
🌰 = contains nuts
🍬 = high in sugar
🍃 = organic/bio
☠ = non-organic/bio

Special Properties

☕️ = stimulant
💪 = anabolic
💉 = spikes insulin
💊 = nootropic
🍄 = psychoactive
😴 = works with OR promotes sleep