Amount
Volume
Ingredient
£ / day
Source
14.34
g
🍳 🍼 ⛄️ | Goat's butter (1.5g salt/100g)
£0.11
Tesco (St Helen's Farm)
0
g
🌱 ⛄️ 💎 | Coconut oil
£0.00
Amazon (Blueherb)
0
g
🌱 ⛄️ 💎💎 | Cocoa butter [saturates]
£0.00
Amazon (RealFoodSource)
7
g
🌱 🌰 ⛄️ 🍖 | Almond butter (crunchy)
£0.08
Amazon (MyProtein)
1
g
🌱 ⛄️ 🍖 💎 | Hemp seeds, hulled
£0.01
Amazon (RealFoodSource)
1
g
🌱 🐚 ⛄️ | Sesame seed, toasted [MUFAs, PUFAs]
£0.01
Amazon
0.092
g
🌱 🐚 | Celtic Sea Salt {!! Check price !!}
£0.00
Amazon (Le Paludier)
1.86
g
¾
scoop
🌱 🍖 💸 | Pea protein isolate
£0.02
Amazon (Funktional Foods)
1.86
g
🌱 🌾 🍖 💸 | Brown rice protein {!! update values from packet !!}
£0.02
Amazon (Real Food Source)
0
g
🌈 | Beetroot powder [endurance]
£0.00
eBay
0.048
g
🌱 👅 | Stevia leaf powder
£0.00
eBay (finesseorganic)
0.5
g
4
tsp
🌱 💎 | Mesquite, raw, powder
£0.01
Amazon (The Raw Food World)
0.28
g
🌱 🐚 🍋 👅 | Cinnamon, saigon [insulin-smoothing, Ca, Mn, vit-A, vit-K] {!! update values from default cinnamon !!}
£0.00
Amazon
0.1
g
🌱 | Sunflower lecithin [emulsifier]
£0.00
eBay
0
g
🌱 👅 | Allspice, ground
£0.00
0
g
🌱 🍞 💎 | Sweet potato Powder
£0.00
Amazon (Bulk Powders)
2.6
g
🍬 🐚 | Blackstrap Molasses, organic
£0.01
Amazon (Meridian Foods) [CHEAPER FROM MATTER]
2
g
🌱 🍠 🐚 🍋 💸 | Sweet potato, boiled, mashed [antioxidants, ß-carotene, B1, B5, B6, Fe, Mn, Mg, K, ]
£0.00
Tesco (loose)
3
g
🌱 🍠 | Cannellini beans, mashed
£0.02
Tesco
2.14
g
🌱 | Chestnut purée
£0.00
0.93
g
🍳 🍼 🍖 💎💎 | Casein protein powder [slo-release protein]
£0.03
Amazon (PINK SUN)
0
g
🍳 🍼 🍖 💎 | Whey protein concentrate 80, organic, EU [fast-release protein]
£0.00
Amazon (RealFoodSource)
0
g
rooibos powder
£0.00

Amounts for:

Total Daily Cost:

£0.32
Add Ingredients
to Amazon Cart
---
EMOTICON KEY
Æsthetics
Nutrients

🍖 = primary protein-source
⛄️ = primary fat-source
🍠 = primary carb-source
🐚 = primary mineral-source
🍋 = primary vitamin-source

Cost

💎 = higher quality/cost option
💸 = lower quality/cost option

Dietary Requirements

🌱 = vegan
🍳 = vegetarian
🐟 = pescatarian
🐄 = not suitable for pescatarians
🍞 = contains gluten
🍼 = contains dairy
🌾 = contains grains
🌰 = contains nuts
🍬 = high in sugar

Special Properties

☕️ = stimulant
💊 = nootropic
🍄 = psychoactive
N.B. MAKE MIXTURE IN FOOD PROCESSOR IF POSS.
A muscle-gaining, hunger-curbing, tasty treat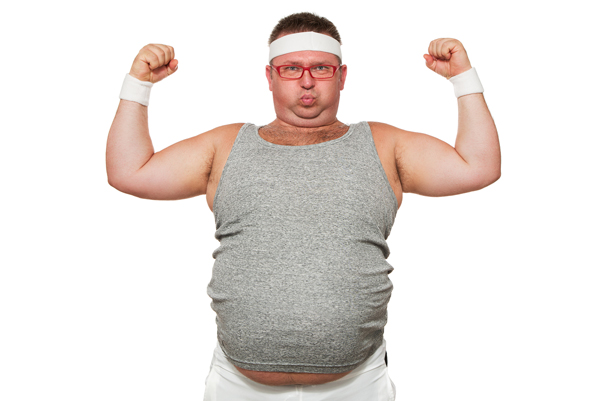 Useful Tips
Mash beans w/ a dash of milk
Melt fats, then turn heat off
Stir in seeds
Stir in protein powder
Mix in bean paste only roughly, leaving marble-cake-like streaks
Avoid ground flaxseed, preferring chia due to its lower lignan content (about half, off the top of my head).
Change Log
Thu 10 Aug 2017
Forked from "dark 'n' spicy" recipe.
Wed 9 Aug 2017
Removed guar gum 'cause it's too dry, not too liquidy. Increased mesquite from 0.29–>0.5g 'cause want it to be smokier, richer, velvetier Added in 2.14g of chestnut to see if the texture's still OK w/ more purée. Replaced all coconut oil w/ butter to make richer & less like the light edition Increased butter by 1.5x (9.56g –> 14.34g) 'cause it's way too thick.
Fri 4 Aug 2017
Trebled molasses due it being not that dark, rich or sweet. Doubled ginger due to not being able to taste any of it.
30 Jul 2017
Stevia x2, molasses x1.5 because could be a bit sweeter. Butter beans x1.25 because could be a bit chewier. Guar x2 to see if makes it thicker & chewier. Added sweet potato powder 0.31g/half 'cause I think the flavour would go well. Added lúcuma 0.29g/half 'cause it's like mesquite but cheaper. Added oats 0.29g/half to see if makes it chewier & carbier.
Sat 29 Jul 2017
Made the first big batch.